Styles to wear with or without snow, and to last all winter!
We soon reached the last season of the year, and with it the intense cold and snow. Good boots are very important for our safety, our comfort, and to keep our feet warm.
Some relevant characteristics to consider when you are looking for this type of footwear are that they are resistant, waterproof, non-slip, among others. See below for some great winter boot options for under $ 40.

Winter boots for women, with a warm fur lining, thick, flat with zipper. They come in 6 colors to choose from. You will love these winter boots, so comfortable, flexible, and durable.
Very nice and cozy boots, neat, easy to put on, comfortable, and very light. If you want to wear thick socks, you can order one size larger. They keep your feet comfortable and warm, the best option for cold and snowy weather.
These fashionable boots combine a sexy wrap-around upper with the rugged look of a grooved rubber sole and chunky heel.
Choose from pure black, light gray, or heather brown options to find the style that best suits your winter wardrobe. All color options feature two brass and synthetic leather buckles to customize the wrapped upper.
3. VEPOSE – Women's Combat Style Boots: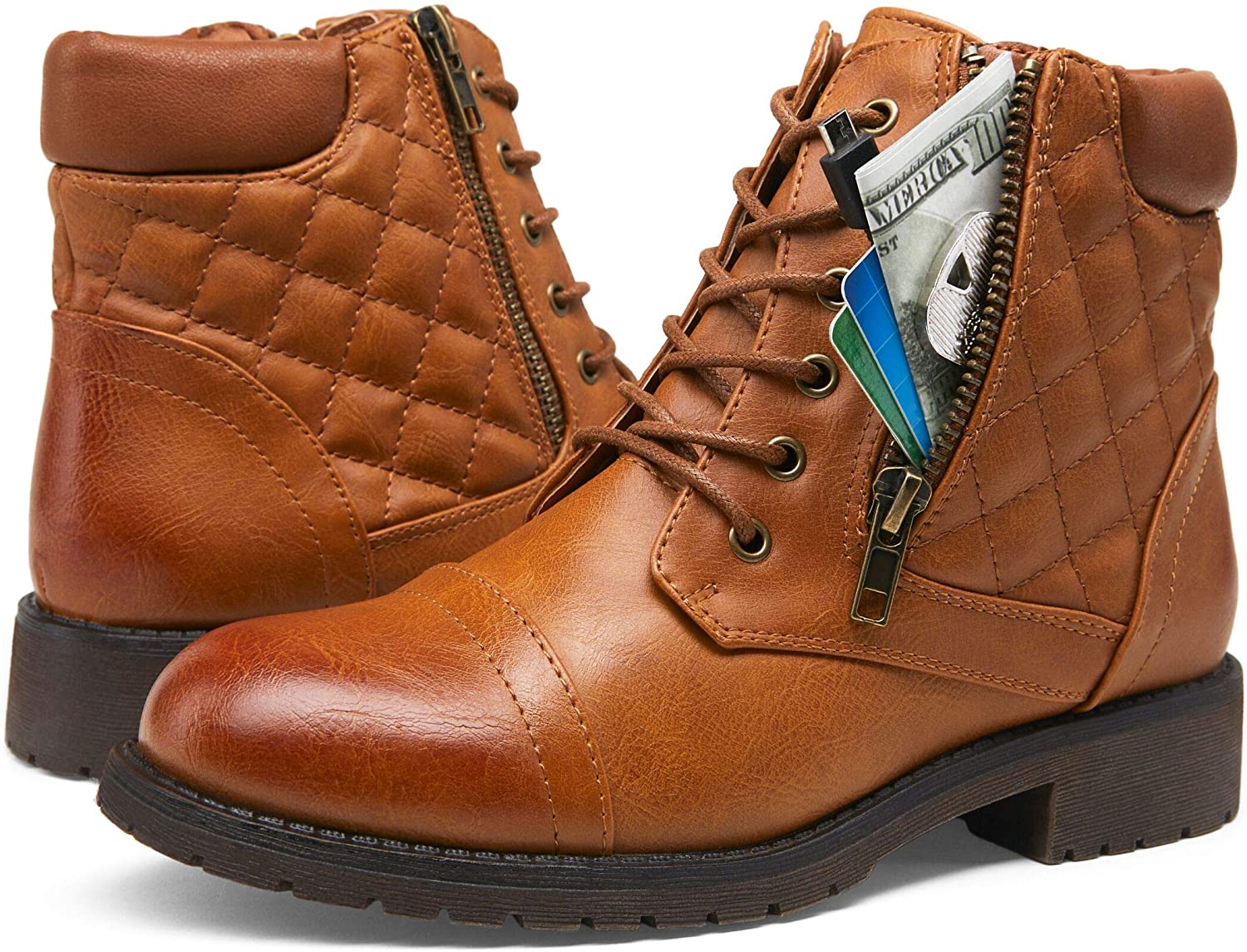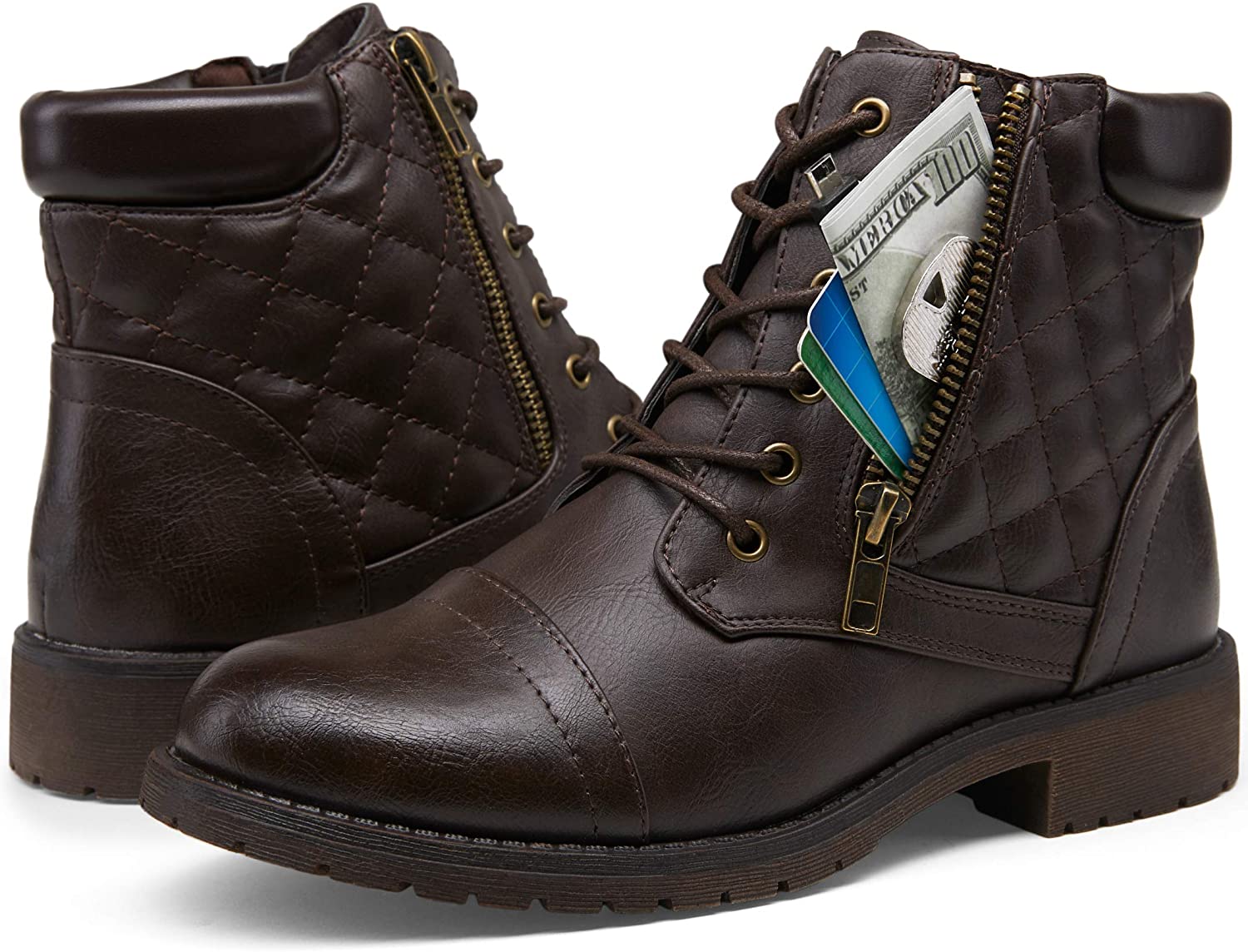 Classic low-heeled lace-up boots. They come in 11 colors to choose from.
They have a pocket zipper design, fashionable combat style with a waterproof synthetic leather upper, and non-slip rubber soles suitable for daily outdoor and casual activities that can be worn in all seasons.
4. CAMEL – Winter boots for women:

Thermal outdoor snow boots. It is a waterproof mid-calf boot with warm skin. Camel cold weather footwear is a winter wardrobe must-have, suitable for those involved in winter activities.
This knee-high boot has a waterproof padded upper, 7-eye lace-up design with contrast embellishments, and a warm interior. The lightweight, slip-resistant TPR sole provides added protection against the winter elements. The inner layer is soft and delicate, combining the benefits of warmth and breathability to keep your feet warm and comfortable all winter long.
5. DADAWEN – Army style boots for women: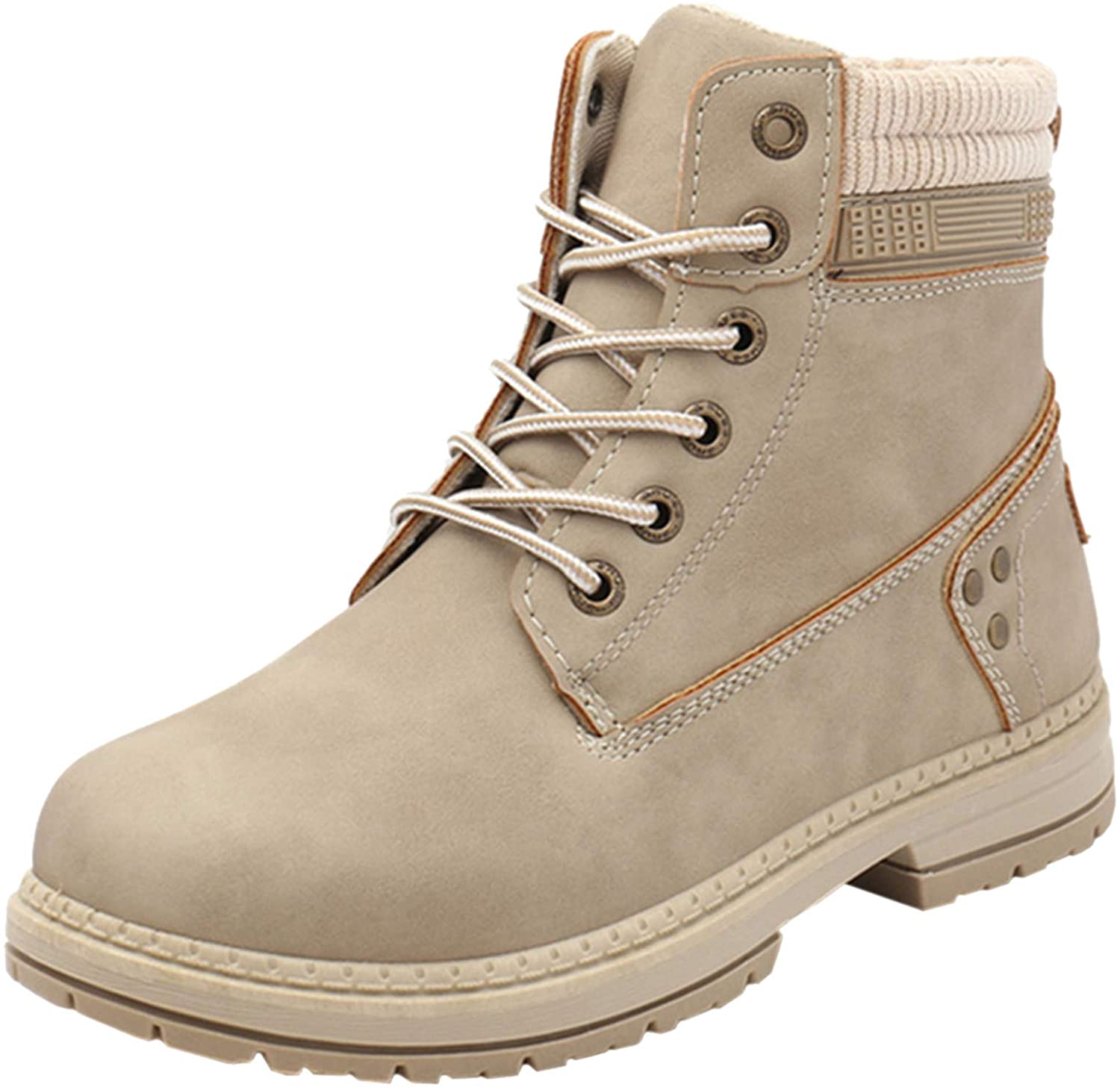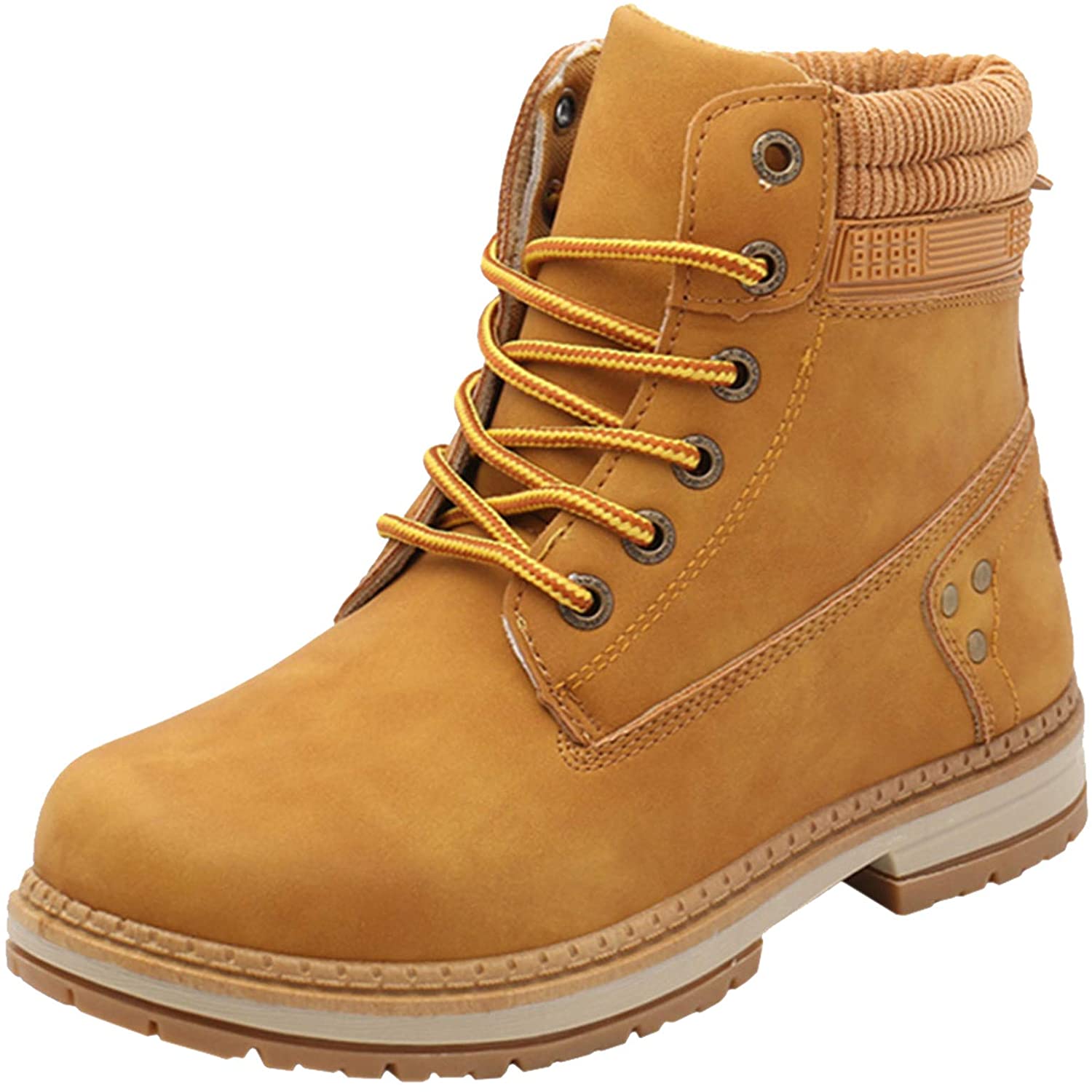 Keep your feet warm and protected with the "DADAWEN" boots. Water-resistant synthetic leather upper in a round toe outdoor boot style and abrasion-resistant rubber outsole. This style of boots can be worn all year round, comfortable inside, lace-up design.
These women's boots feature padding along the neck to prevent chafing and have a padded footrest with a cushioned footbed. The boots have contrast stitching and the two-tone laces add a feminine finishing touch. You can choose from classic colors like black and yellow or go for feminine pink or khaki for an eye-catching look. The reinforced toe cap provides protection, so you can wear these boots to work, but they're stylish enough for after-hours.